So this one time, I bought tickets for a show at Hard Rock and totally thought it was at House of Blues, and I didn't realize my mistake until we were parked and eating dinner at the wrong venue.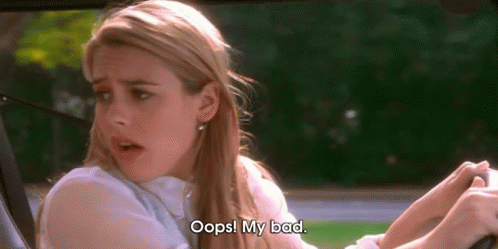 Okay yeah that time was last Thursday night, the show was Lindsay Stirling, and after laughing about my total and complete blonde moment, Vince, Ryan, Alicia and I booked it from HOB to Hard Rock and caught the last 6 songs of the show. It was totally worth the effort because Lindsay Stirling was awesome!
For those of you who don't know, Lindsay Stirling was on America's Got Talent and is known as the Dubstep Violinist. She's an adorable little thing and rocks out her violin, on-stage, with a DJ dropping EDM and breaks. And she freakin' owns it.
Between the two buff dudes picking her up to fly her around stage and her own non-stop jumping, as she plays, it was a truly inspiring show. Alicia and I walked into the pit area and almost immediately got chill bumps. She is just so amazing and talented.
Side note on the crowd: I thought for SURE we would be the oldest people there. But I swear, Lindsay Stirling and Cher have the same target audience. It was lots of gays, and lots of old, handicapped white people. Even in the pic of me and Alicia above, after the concert, you can see a big dude getting wheeled out by his wife.
Also weird – we were in the general admission section, which is the pit, and even though it was fairly packed NO ONE was dancing. Like, not even weaving or putting a hand in the air. It was a freakin' strange crowd, man. Between Cher and Lindsay Stirling, I am seriously starting to question my musical taste.
Other than this journey, the rest of our weekend looked like dis:
Alicia is the one who introduced me to hooping and she is absolutely amazing. I've been coveting her Astral Atomic Evoke for, well, six months now, and I promised that if I could learn how to shoulder hoop I would reward myself with my own.
The Atomic Evoke is not just any ol' LED hoop. It has 160 programs and more modes than I know what to do with. It's amazing and beautiful and I want one SO FREAKIN BAD!!!
So yeah I totally ordered one Saturday night.
Other than spending $400 on a hoop, we watched a lot of movies and even hung out with our friends Nick and Ashley who randomly ended up in Orlando for the weekend. Alicia and I even got Ashley to hoop with us (but seriously, how can you resist pretty things that light up?)
Overall, this was the most unplanned, uncoordinated, unpatriotic 4th of July weekend, ever.
I didn't see one firework go off and I drank maaaaybe 4 beers over the course of three days. We watched at least 6 movies, and a 10 minute Russian Dash Cam video.  I talked to Alicia about my Dad non-stop (I'm now realizing what a bad idea it was to cut myself off from friends for 4 months), didn't leave my house except to go to two different theme-park-entertainment-areas, and hooped my heart out.
It was perfect. 🙂