It feels like five lifetimes have passed since I wrote this post on 2/21/14 discussing my awesome, happy, wonderful agenda for the first half of 2014.  If anyone needed proof that I am not a psychic, there it is in writing, people.
But despite the massive detour life took on 2/23/14, things have started to level out. And by 'level out' I mean 'get fucking busy' again. In a good way, though! I legitimately haven't had time to blog and it hasn't been because I've lived in a hospital or been buried under paperwork! Yay!
So without further ado, here is how 2014 actually shook out, so far. I won't assume the rest of November and December will go according to plan, because no one knows better than me how little plans mean when everything falls apart. But I'm optimistic and looking forward to what we've got scheduled for what's left of the year.
(excuse the myriad of tenses. I just copypasta'd the other post here and am striking, adding, and changing as it makes sense)
January:
New Year's Eve at Luke and Brenna's – It was awesomesauce!
Vince's Store Bought Birthday
Cristie's Bridal Show at THE Venue!!!!
Hooping… hooping hooping hooping.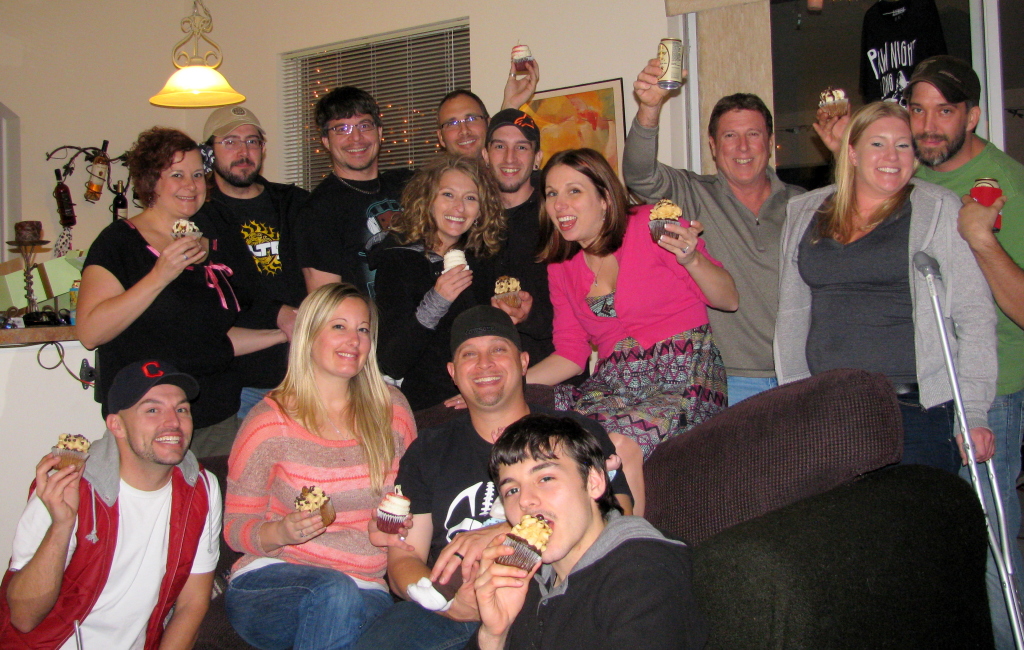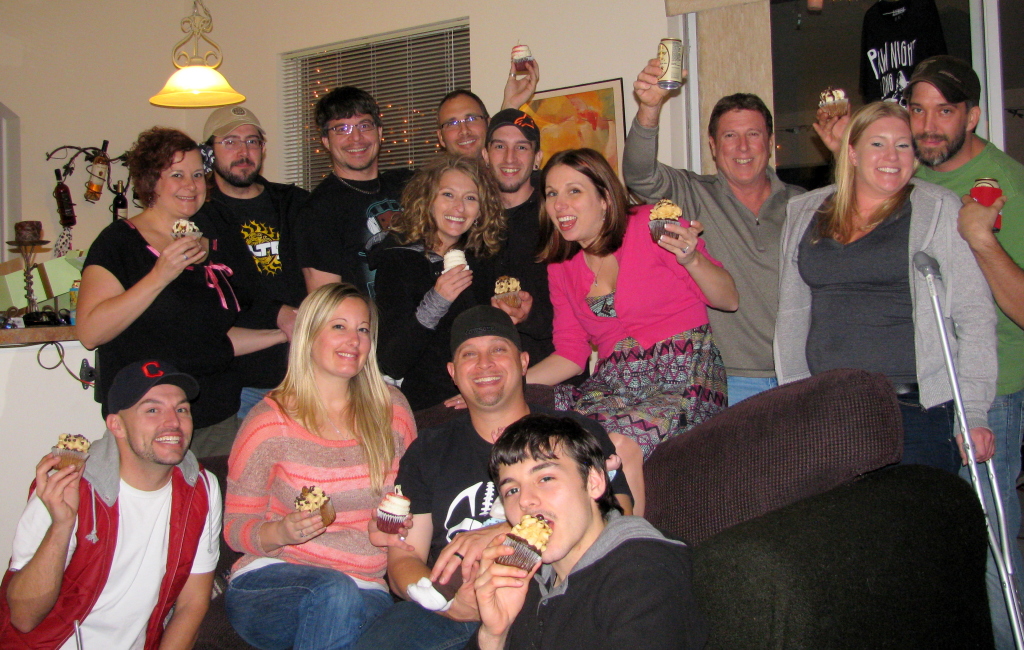 February:
The worst trip to New York I've ever taken with the best coworker I've ever traveled with to participate in the longest social media workshop I've ever heard of.
PaintNite Orlando with my Codalina and the ugliest thing I've ever made.
The Great Trip to Timmay in San Fran.
Daddy.
Mia.
Paperwork. Lawyers. Shock. Pain.
Driving to Lake Tahoe from San Fran to ski and stay with our Barcelona Cruise Buddies.
More hooping. Specifically, LED hooping.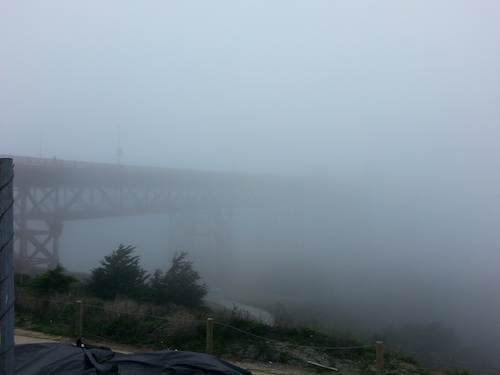 March:
My birthday and Kat's bachelorette!
My birthday with Vince at a spa.
Mia didn't die.
Probably more hooping…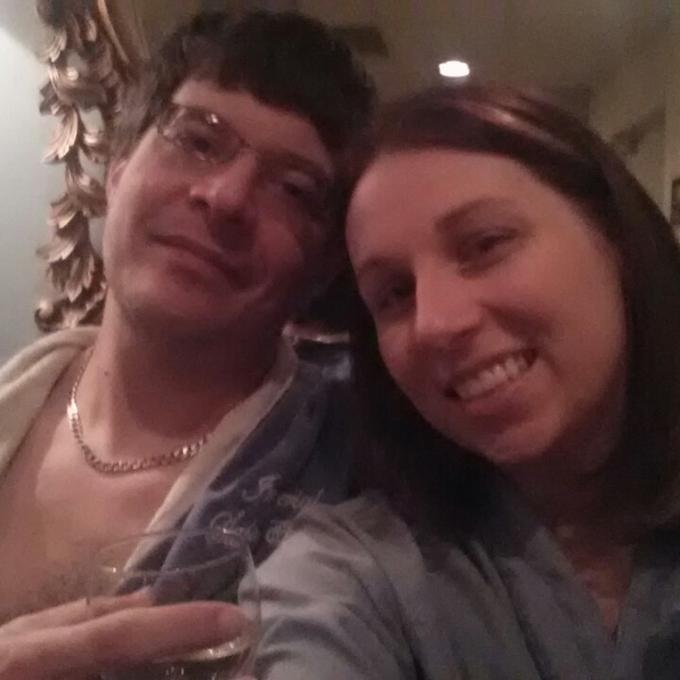 April:
SOJA at HOB
Spring visit to SoFlo friends
Mia woke up.
I realized "not being able to come out of my room to see people besides Vince, coworkers and healthcare workers" was a legitimate problem.
I got my Daddy's thumbprint on a pendant. It felt like it took forever to come in and now I rarely take it off.
I started trying to care about my appearance again. As in, I wore real clothes to work and started looking in the mirror.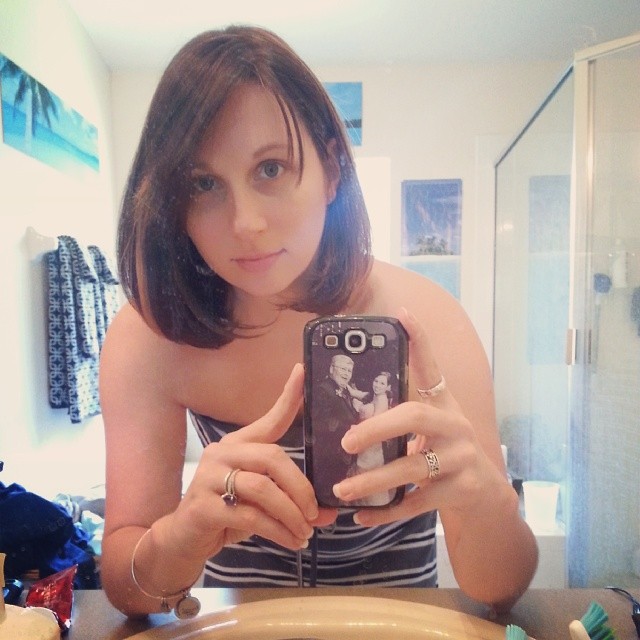 May:
Cher Tickets. I bought muthafuckin' tickets to see Cher with my Codalina. – And I actually WENT.  (That was a BFD at the time)
Mia went to rehab.
I bought myself a pink Michael Kors bag for Mother's Day. The kitties owed me.
I saw a psychiatrist about the whole "can't see people that knew me 'before' my Daddy died" thing.
I made it to Kat and Jeff's wedding, heavily medicated but I made it.
We went to New Symrna Beach for Memorial Day weekend after my psychiatrist literally told me I either had to take a mini vacation or have a mental breakdown.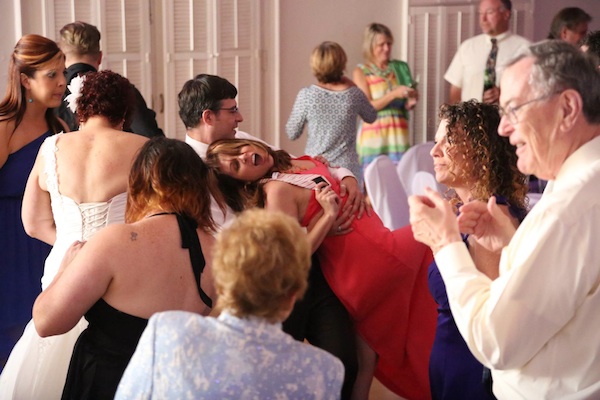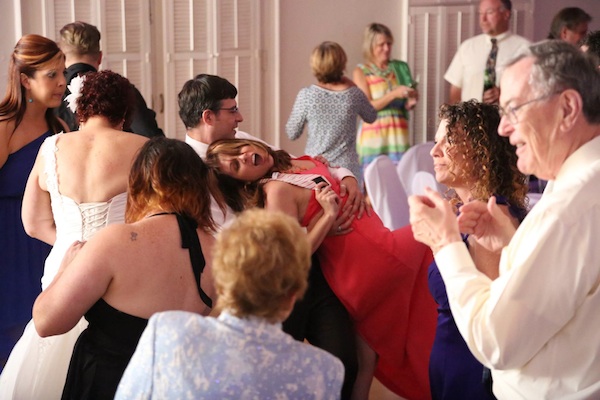 June:
Daddy's birthday.
Mia stood and took her first steps.
I started working with my therapist, Anna.
Spent an ungodly amount of money on distressed bedside tables for both my master and guest room. Whatever that shit's hard and I'd rather just pay someone. But seriously I do love how this room is coming along.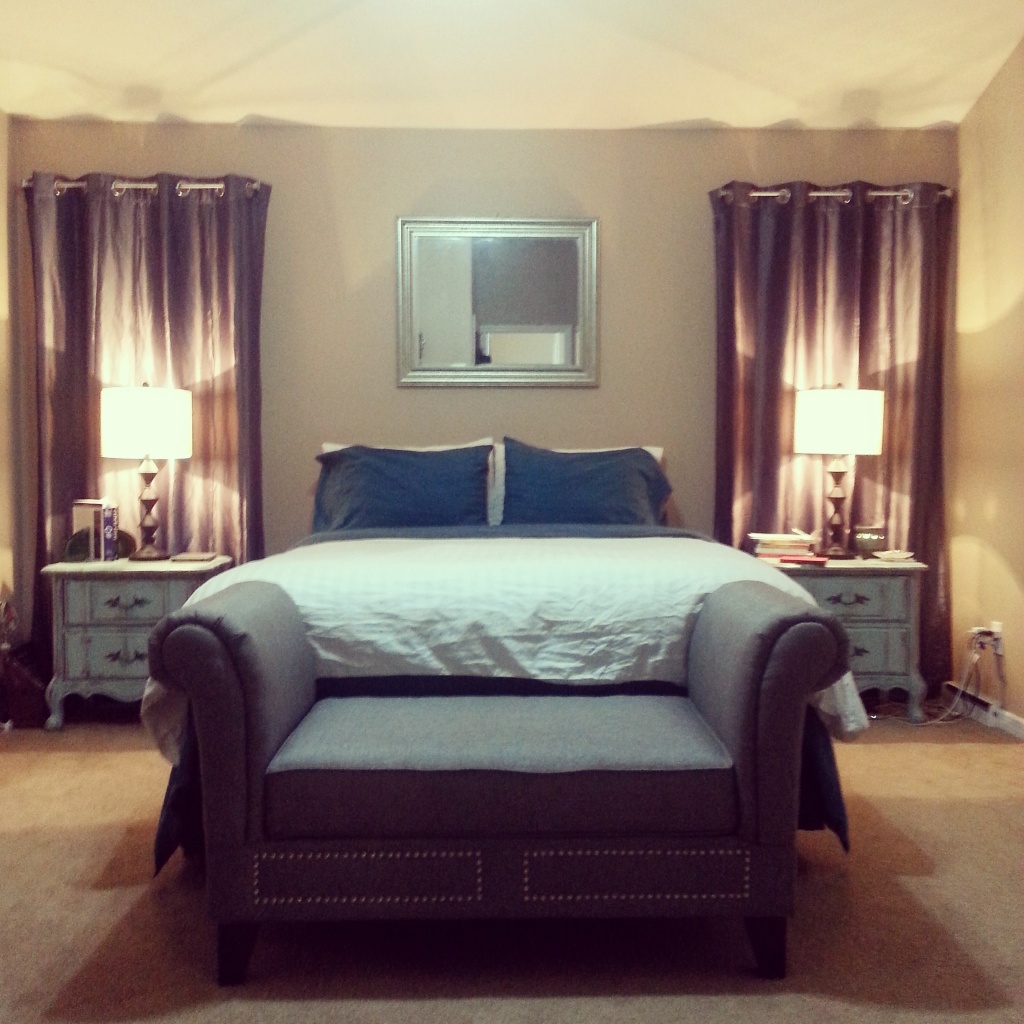 July:
I brought Mia home.
Alicia and Ryan came and we saw Lindsay Stirling.
I ordered my astral.
Nick and Ashley visited for 4th of July.
Went dress shopping with Cristie and bought my bridesmaid dress.
Went to Chicago for work. (And hit the video bar in Boys Town with my boss. It. was. HILARIOUS!)
Three words: Joey. Moved. OUT!
I met up with L.Pants for Eddie V's Happy Hour and we ordered every appetizer they had on the menu. We're classy like that.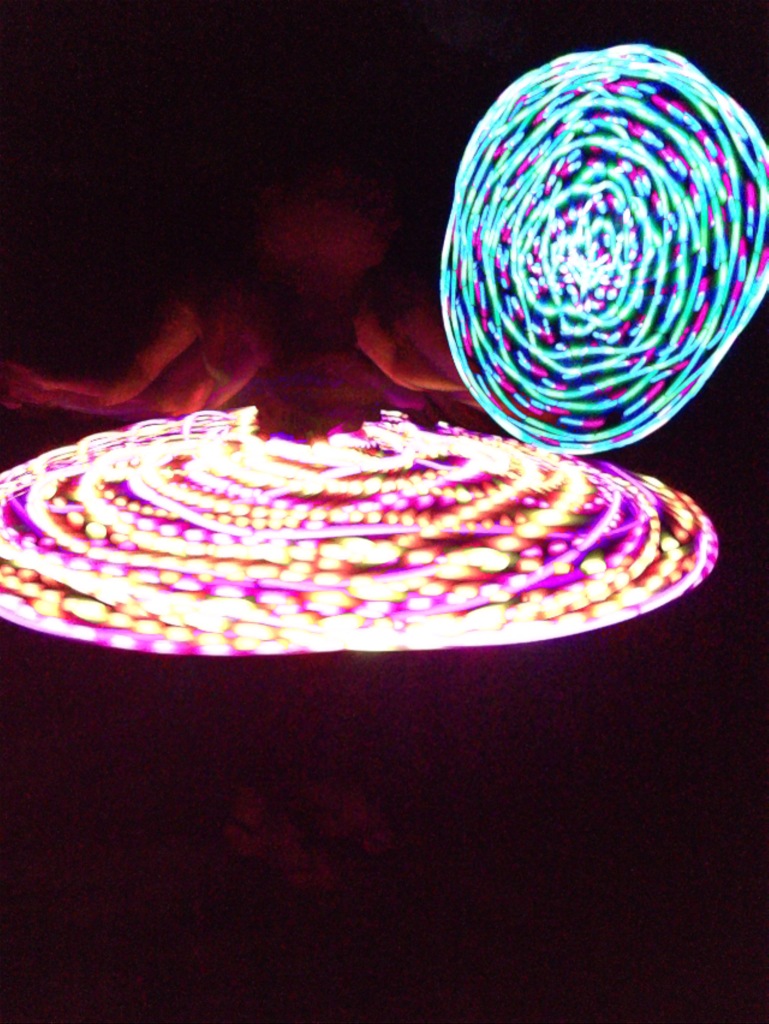 August:
I saw my dear friend Vicki, carrying her rainbow baby.
Cristie's dress came in.
I bought a new car….
My astral hoop came in. I really haven't hooped in much else since.
Grace and Aaron came to visit. <- This shit right here was a game changer.
September:
Did my first-ever Juice Cleanse and LOVED IT!!!!!
Had my Google team in town for fun times.
Went to Cristie's bridal shower – absurdly adorable decor. It was like Pinterest came to life.
Vince started another new job – but this one I REALLY approve of.
I went to Google Headquarters in San Fran, saw Matt Cutts and completely choked.
Jon came to visit and stayed with us for a weekend.
October:
Mia had her colostomy reversed – yay!
Vince did a bachelor party with Steve and golfed for the first time. (DJ's don't golf I guess?)
Presented to 100 marketing folks with my Google team on Search 101.
Got on a plane and flew to Key West right after for Cristie's bachelorette party.
My company's entire board got voted out, while we were presenting… still don't know what that means for me.
Saw my Uncle Rich – Daddy's brother – in Merritt Island.
Had Alicia and Ryan stay with us and a large group went to see Booty Band at The Social (didn't bring 'em home this time but they remembered us and we raged)
Camped out on private property with 2 of our closest friends and another 50+ friends-of-friends, at least 15 of whom were DJ's, with as many things that light up as possible.
Drove to Tally for Jess's wedding.
November:
Drove back from Tally after witnessing Jess marry Dan.
Daylight savings time ends. Damnitsomuch!!!!
Vince took his first flight lesson.
Unrelated I swear: We look into $500k life insurance policies on one another.
Cristie and Steve get married on 11/14!
Thanksgiving. Whatever that means anymore.
December:
Full Moon Party in Islamorada for Brenna's 30th!
Phantom of the Opera and a night at The Grand Bohemian with Vince for our 10 year anniversary together.
Inter Daddy at the Florida Veterans' Cemetery.
Christmas… I guess.
Spend NYE in SoFlo, at Luke and Brenna's, hopefully even more wonderful than last year.
Really glad i documented all of this. Not sure if it's the anti-anxiety meds or the general stress of everything that's happened, but I can't remember most of March through September. When I said I "turned back on" after Grace visited, that included my memory. It freaked me out for awhile but when I told my therapist she asked if anything that happened in those times was really worth remembering in great detail. She had a point and I've stopped worrying about it.
And now that I'm caught up, I'll post about some other things. Some will be fun (wedding! Google! Possible Burning Man 2015 plans!!) and some will be heavy (taking Daddy to be interred… holidays….) but whatever the case may be, I haven't given up yet. I'm still going. I'm okay. And okay is pretty damn good.