Sooo…. I BOUGHT A NEW CAR! 🙂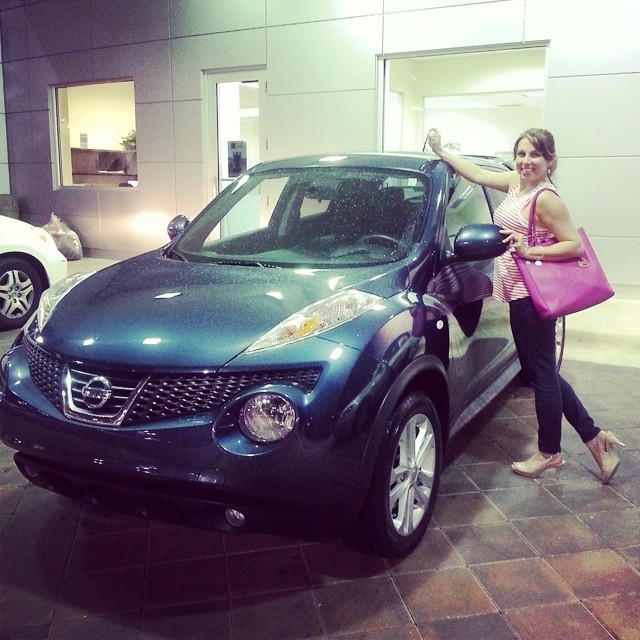 Moet the Mazda 3
You guys know the story of how I got my car, Moet the Mazda 3, right?
It was Fall 2007, I had just graduated from UCF, and my stepbrother needed a car. My Dad offered to pay off my Cavalier and give it to him if I wanted to get something new, so I took him up on the offer and used my graduation money to buy a 2007 Mazda 3 iTouring.
I did weeks of research online and when I went out to buy a car, I knew EXACTLY which car I wanted. And when I saw Moet, a fully loaded state-of-the-art model, mispriced online by $4,000, I bought her – even though she was "shimmering sand" (read: beige) – and I decided since she was so fancy I would name her after fancy champagne.
And Moet was born.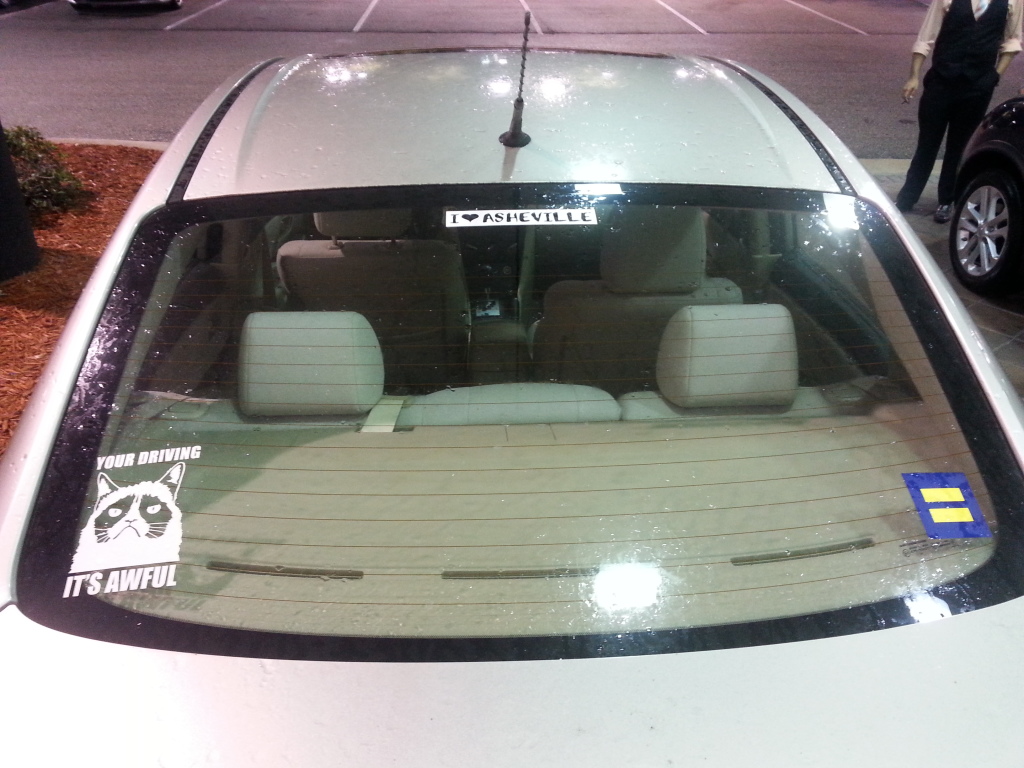 Seven years and 135,000 miles later, Moet was tired.
In fact, with all the driving I have done from Altamonte to work to Merritt Island to Melbourne and back again, I've put 12,000 miles on her in just the last 5 months. There simply was no amount of oil changing, air filtering, tire pressuring, or vacuuming that would make her feel fresh and ride smooth again.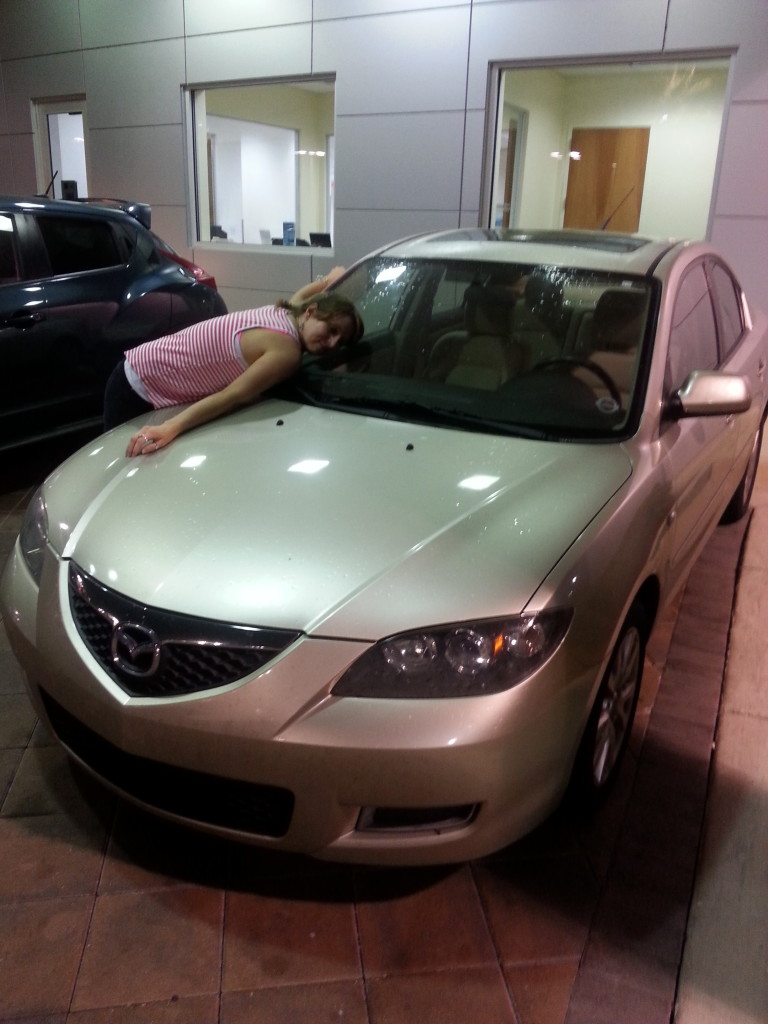 Sports Car or SUV?
Now, I've known Moet's time was coming – even before February. And for the last year I've been researching sports cars.
Since Vince and I are confirmed DINKs, I figured we should start acting like it. I researched BMW's, Lexus's, Audi's, and 370 Z's. I was seriously going down a mid-life-crisis-car path and even day dreaming about getting back into a stick shift.
As of August 2014, I'd been exactly one year free of car payments but I had also picked up a wicked commute. (On top of all the driving to and from Daddy's, which is tapering off significantly now that Mia is home).
As I drove down I-4 in rush hour traffic, I started to imagine myself in a stick shift… and was like 'umm… no.'
I tried to imagine low profile sports car tires on that awful, bumpy highway, and was like 'ouch… no.'
I looked at the giant trucks and SUV's around me and imagined myself in an itty bitty fiberglass death case and thought 'oh hell… yeah, no.'
And then, last Saturday night, Kellan came over to hang out with me and Vince for a bit. I trust his opinion on any subject, but when it comes to cars I trust him extra. I threw out the names of sports cars I'd been considering and he just kept saying "no don't do it!" or "too expensive to fix!"
So I said "okay if I don't get a sports car, I'm thinking a cross over, like the Nissan Juke." To which he replied "Oh those are fun! And every one of them is a turbo!"
Research Nissan Juke Mode: Engaged
I've loved the look of Juke's since they came out in 2011 and when my Uncle got one I was SUPER bitter-jealous. They just look so… neat! And they come so loaded! And they're totally affordable!
Saturday night, Kellan endorsed the Juke direction.
By Monday night I had built my own Juke at Nissan.com, read a disgusting amount of reviews, knew exactly which model, colors, and specs I wanted, and started to reach out to local dealers.
Tuesday night I grilled my Uncle, who has a white 2013 Juke SL, on his thoughts and cleaned out Moet of all my personal belongings.
Wednesday night I found Belle online.
Thursday night, Cody and I drove to Daytona and I bought her. The best car buying experience I have EVER had.
My favorite part was at 8:30pm on Thursday, just before closing time on a week night, while test driving her. I mentioned putting a downpayment on her and coming back later in the weekend to do paperwork since it was so late and surely financing would take a few more hours. Cody was in the backseat and said very quietly and clearly to both me and the sales guy "Oh no. We're taking this car home tonight."
And so we did. 🙂
All About Belle the Blue Juke
Belle is a 2012 Juke SL in Graphite Blue with a sunroof, 17″ Alloy wheels, navigation, maps, XM Radio, rear back-up camera, spoiler, chrome tipped exhaust, leather seats, seat warmers for the front passengers (LOOOOL!), 7 Rockford Fosgate speakers, one of which is a subwoofer in the trunk, three driving modes (Eco, Normal, and Sport/Turbo), and only 5 thousand miles.
Yes, two years old, and just over 5,000 miles.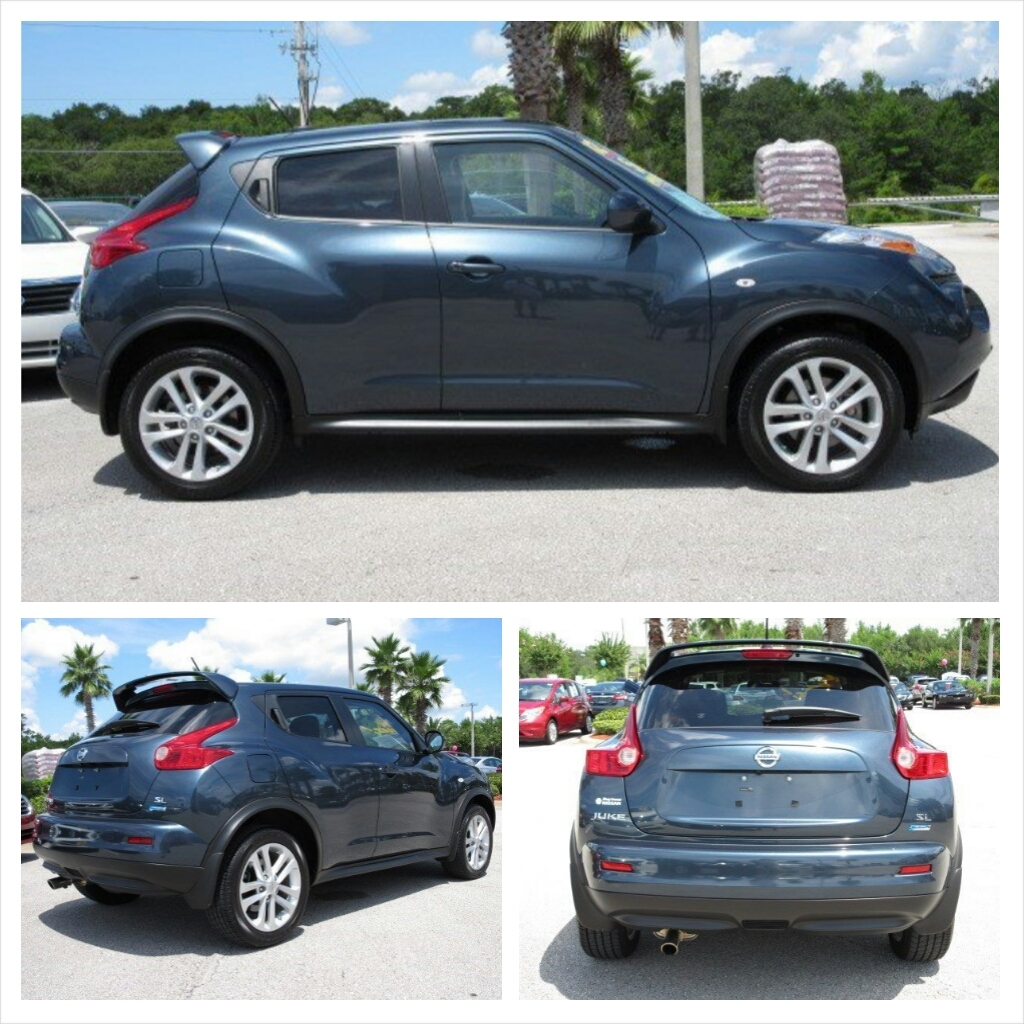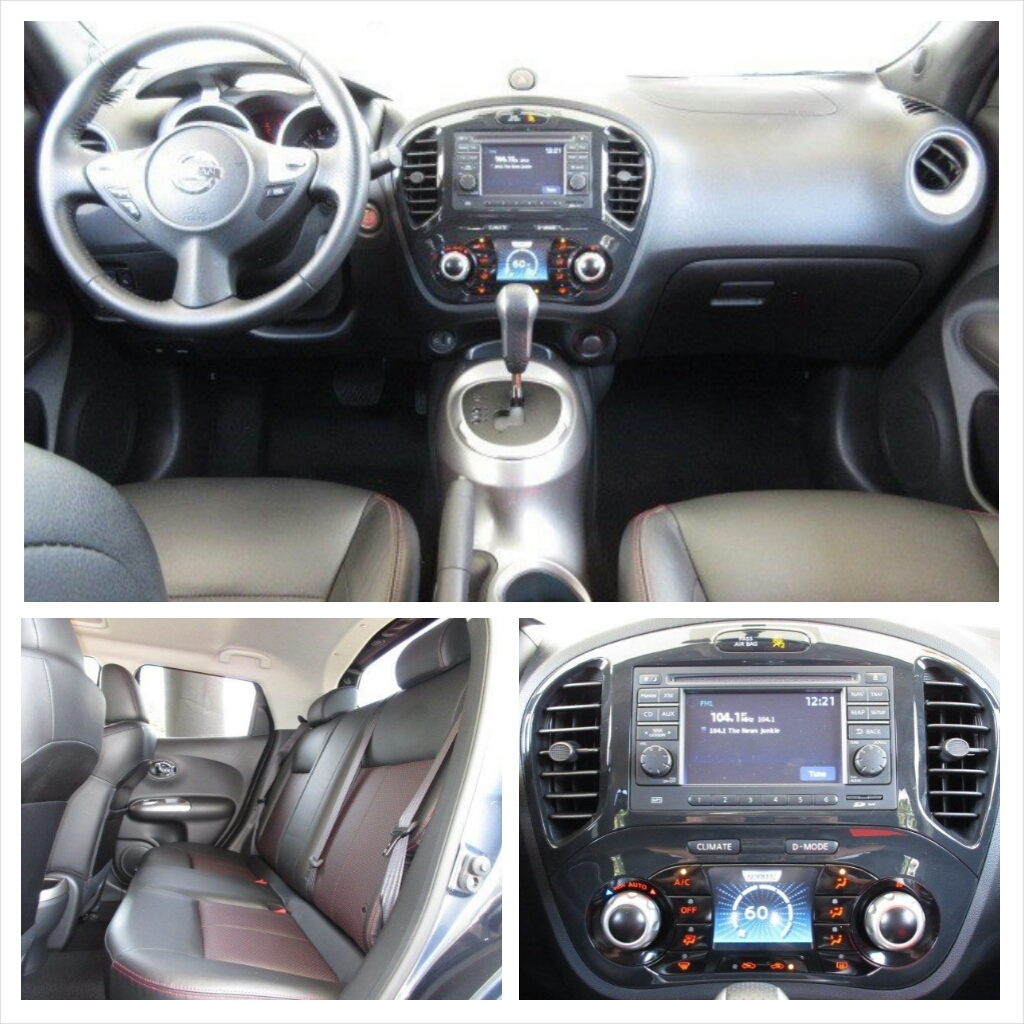 Now, I did NOT want a 2012. To be clear, I was looking for a gently used 2014 Juke SL in Graphite Blue.
Apparently, those are either really popular are really UNpopular, because I could not find one used or new in the entire city of Orlando.
There were plenty of the base model Juke's, the S. And LOTS of the super sport models that look like an 18 year old dude's first car, the NISMO. But the tastefully fun and funky SL model? In Graphite Blue? Non-existent.
And then I found Belle in Daytona. Not only was she the top model SL with the extra Sport Accessory Package in the color I wanted with the lowest mileage of any used Juke I'd found, she was also $4,000 cheaper than the next closest used-version.
And now, she's mine! SQUEEE!!! 🙂 🙂 🙂 🙂 🙂
And parked next to Vince's Veloster, it's safe to say the people in this house have some weird taste in cars…